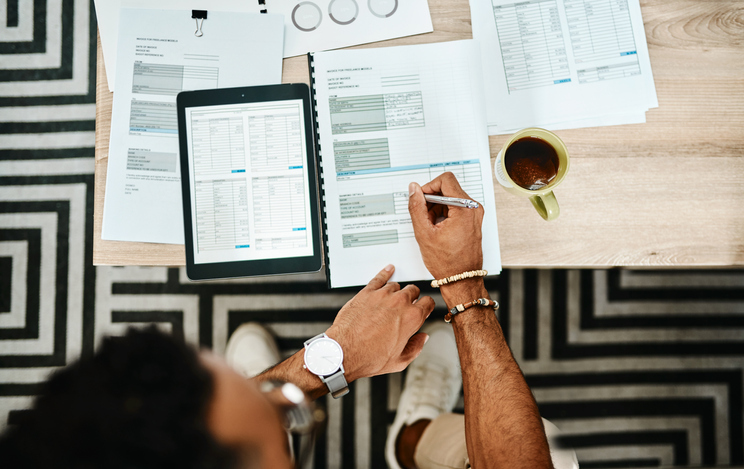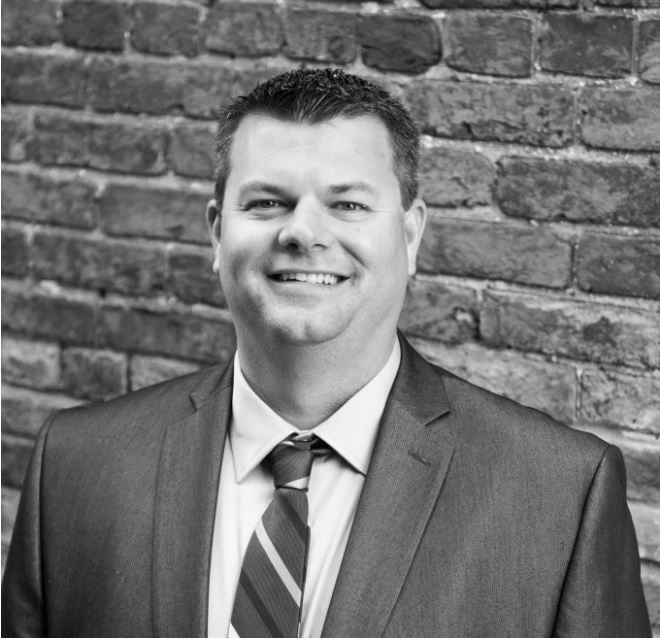 Categories:
When is it Time for a Financial Review?
With 2020 behind us, you may look back over the last 12 months with anxiety, confusion and relief that a new year is now upon us.
You may also look back and realize how much has changed with you and with the world, which makes it the perfect time to conduct a financial review of everything, from your budget and investments to your estate plan and retirement goals.
At Scarborough Capital Management, we recommend clients review their financial plan at least once a year, because things are always changing, but it's especially important in uncertain or volatile times, when changes are happening that are out of our control.
You may also want to revisit your plan mid-year. Why?
Your Financial Goals May Have Changed
What were your savings goals prior to 2020? Have they changed? How?
Perhaps 2020 made you more cautious and you'd like to build a bigger emergency fund. Maybe you've enjoyed working from home and would like to continue doing so after the world returns to some sense of normalcy, even if it means finding a new job or deciding to go into business for yourself. Maybe spending so much time at home over the past year has encouraged you to change your retirement plans.
Have a discussion with your financial advisor so you're both on the same page about your financial aspirations, and what spending, savings and investing adjustments you might need to make.
It's never too soon to start planning for the future. Contact Scarborough Capital Management to see how we can help.
Your Life Situation May Have Changed
If 2020 brought you a new baby, a marriage, a divorce, or the unfortunate loss of loved one/beneficiary, make sure you adjust your financial and retirement plan accordingly. As a financial advisor in Annapolis, MD, I've seen so many people forget to make these seemingly small, yet vital changes. When overlooked, if something was to happen to you unexpectedly, your estate may be left to an ex-spouse, you may not leave anything to your youngest child, or your assets could be left to someone who is no longer living.
There are other factors to consider besides your estate plan. You may need to establish a college savings fund, update your investments and life insurance plans to include new beneficiaries, or add or subtract dependents to your retirement funds. You might also need to increase or decrease life insurance coverage, and adjust savings goals and retirement targets.
When it's time to review your financial plan, also make sure to check your tax bracket (has it changed?) and make sure you're making the most out of any tax-savings advantages available to you.
Your Lifestyle May Have Changed
In 2020, we unfortunately saw an inordinate number of businesses fail, and the global Coronavirus pandemic has required restrictions and guidelines that have, one way or another, caused millions of people to be laid-off, furloughed or have their hours cut. Millions more are suddenly doing their jobs remotely.
For those setting up shop at home, it's possible the effects these changes have had aren't all bad. Working from home may mean saving money on transportation costs (like gas, tolls, parking or public-transit fees), eating at home instead of going out to lunch and spending less on things like dry cleaning, personal maintenance and grooming. You may also be eligible for additional tax breaks.
Discuss your situation with a fiduciary financial advisor. You don't want to miss out on an opportunity simply because you didn't know about it.
Your Phase in Life May Have Changed
If you're an older investor, the pandemic may have you contemplating whether to retire sooner than expected, stick with your original retirement goal, or postpone your retirement plans. There are a number of factors to think about if you're reassessing your retirement plans, including how much money you have saved and how much you'll spend in retirement, how you plan to occupy your time, and when you would need to begin receiving Social Security benefits.
On the other hand, you might have experienced significant financial losses this year and, having done the math, decided you'll have to delay your retirement plans. This might mean scaling back to part-time hours, finding a new job or just maintaining the status quo.
Read our recent blog post: When Can We Retire? Answer This Question First.
Your Risk Tolerance May Have Changed
With regard to retirement, has 2020 caused you to have to retire unexpectedly, or change your retirement plans? Did last year's market swings make you anxious about your current investment strategies? Your annual financial review is a good opportunity to evaluate your risk tolerance and risk management procedures.
It's important to identify and update your goals and priorities with regard to risk. For example, if you decide to retire sooner than you originally planned, you may want to adjust your assets accordingly, since your ability to tolerate the risk of losing money (and the time you have to recoup the financial loss) has dwindled.
How We Can Help
You may be able to handle some aspects of a financial review on your own, but after a year like 2020, consider meeting with a financial advisor to evaluate your situation, rebalance your assets and portfolio if necessary, adjust savings and investment strategies, and make sure your goals remain on target.
If there is one thing we have learned from 2020 and the COVID-19 crisis, it's that things don't always go the way we planned them, and it's important to be able to roll with the punches. Part of being able to adjust and reposition ourselves involves introspection and review. That's what makes a new year a good time to perform a comprehensive annual financial check-up.
At Scarborough Capital Management, we want to make sure you're prepared for whatever 2021 has in store. If you're currently looking for a financial advisor to work with or are ready to make a change, schedule a no-strings-attached conversation with the team at Scarborough Capital Management to see how we can help.