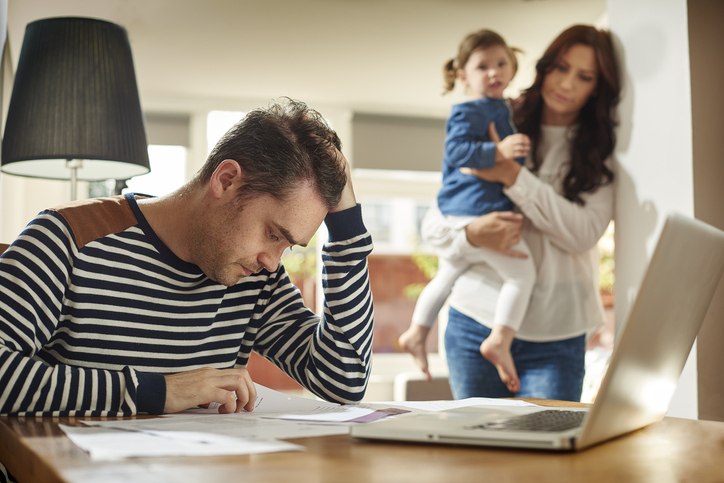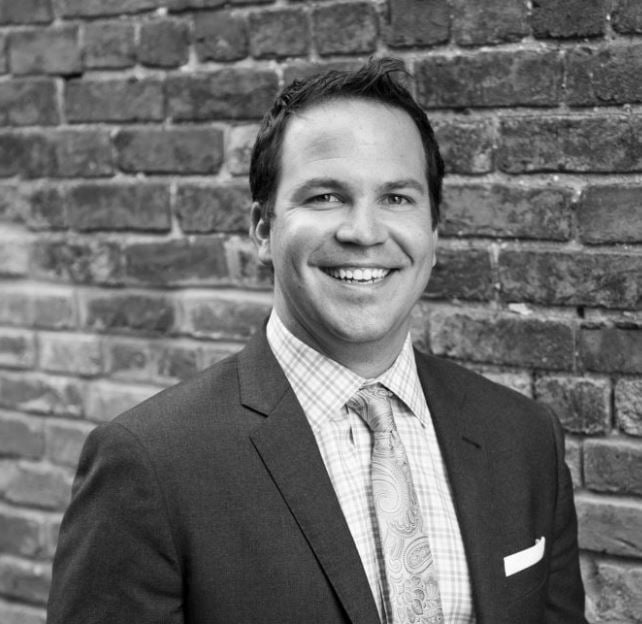 Categories:
Paying for Kids – Without Dipping Into Your 401(k)
A happy and healthy family is a beautiful thing. Some of our most precious memories and character-forming experiences involve moments with our loved ones. The value of family cannot be overstated. However, the value of family financial planning cannot be overstated, either.
Having a single child costs more than $200,000 and welcomes a whole new world of expenses and financial considerations. Often, many people overlook important expenses when planning a family without a financial advisor, and may pay the price later. Unexpected costs can have you living with debt or dipping into your 401(k) and other retirement plans early, which can result in penalties and higher taxes as you approach retirement.
To get ahead of these expenses, make sure to consider some of the biggest expenses you may have as parents before having a child.
Expenses Start Early
At Scarborough Capital Management, we work with many new parents who want to get an early start on their children's college planning. While this is great and extremely important, there are large expenses beyond college that parents-to-be will face as soon as their baby is born; some even in the months leading up to their delivery date.
It's never too early to start planning for your future. Contact Scarborough Capital Management to see how we can help.
Health Insurance
New healthcare expenses arrive the moment you receive the good news of pregnancy. Though insurance covers some of the costs associated with doctor visits, insurance premiums and out-of-pocket copay fees quickly become a part of your monthly budget. These expenses can begin to add up, so be sure to plan accordingly.
Cost of Baby Delivery
The cost of delivering your baby may be the last thing on your mind. But it can make a significant difference financially. On average, baby delivery and the three months following a birth costs $4,500 in out-of-pocket costs for insured mothers.
If there are complications at delivery, these costs can increase – and they can increase for uninsured mothers.
Life Insurance and Emergency Protection
The birth of a child is a significant life event and will likely change your insurance needs. With the addition of a dependent, insurance and income protection in the event of a family emergency become crucial to your new family's future.
Important insurance products like life insurance and disability insurance cost $1,500 on average in annual premiums. Though pricey in certain cases and commonly forgotten, insurance products are an important financial asset, and can effectively protect your family if something happens to you or your spouse.
Healthcare and insurance costs should be a major consideration when developing a financial plan. (Read our recent series on long-term care insurance, which can help your children if something happens to you.)
Key Childcare Purchases
Like insurance, there are other essential expenses for parents that may be underestimated.
Childcare can reach $1,200 per month. Necessities like diapers can translate into $70 to $80 per month (around $900 per year) and should be a part of your family budget. Strollers can have a surprisingly high price tag, too. And keep in mind that you'll likely buy two to three strollers during your child's toddler years.
Caring for a Child with Special Needs
As this list shows, most of the costs associated with having a new child are vital necessities, especially before your children reach adulthood. Coverage for special needs is another extremely important component of raising a child that may be overlooked during family planning.
Special needs can bring unique considerations to healthcare and education, and may be more common than you think. In 2018, 14 percent of public school students alone received special education services.
The costs of special needs can vary widely, reaching up to $8,000 per year. Along with many other important expenses in your child's life, consider accounting for special needs care when planning your family to ensure that your child's needs are always met.
Home Purchases
Buying a house for the first time is a major undertaking for anyone, especially for young professionals. However, many first-time parents don't think far enough in the future and find themselves having to move into a larger home.
Coming up with a strong down payment to obtain a better mortgage when you're paying for other necessities, or just purchasing furniture and appliances, can be tough.
The cost of homeownership is outpacing the cost of renting each year. Though it may come with a hefty price, home ownership can make a world of difference in the lives of your children.
Life Events for Adult Children
The costs of having children don't stop at adulthood. Young adult children introduce expenses that are as expensive as they are important.
College often comes to mind. The cost of higher education increases every year – even during a recession – and should be included in financial planning conversations. Talk to your financial advisor about saving early as well as other scenarios, such as having your adult children pitch in or help after college.
Weddings
Like your child's birth or your own wedding day, for many parents, a child's wedding is among the most important days of their lives. Though wedding planning is a multimillion-dollar industry, rarely is it a specific component of your family financial planning. This is when you may be dipping into your 401(k) or other retirement plans, which can be dangerous, as these weddings often come when you're getting closer to retirement and will need to rely on these funds.
With the average cost of weddings reaching $30,000, 32 percent of newlyweds use a credit card to pay for their big day, making it even more apparent that financial help is needed. We see parents also taking on debt, which again, can be dangerous in this phase of their lives.
How a Financial Advisor Can Help When Planning a Family
The costs of raising a child are seemingly endless, but you can prepare yourself financially with the help of a financial advisor. If you've only just started discussing having a child, or if you have already begun your parenting journey, enlisting the help of a financial advisor can give you the guidance you need to save, invest and cover your family's needs.
There are a number of financial tools and account types at your disposal that can boost your savings on education, healthcare and childcare. Your financial advisor can help you harness these tools and maximize your family's financial health.
No matter how much it may cost to have a child, working with your financial advisor can make starting a family an achievable financial reality, rather than a leap of faith. And talking with a financial advisor early on can help you find other ways to pay for expenses than dipping into your 401(k) and affecting your own financial future.
If you're looking for a financial advisor in the Annapolis area, contact the professionals at Scarborough Capital Management. We're here to help.
Securities through Independent Financial Group, LLC (IFG), a registered broker-dealer. Member FINRA/SIPC. Advisory services offered through Scarborough Capital Management, a registered investment advisor. IFG and Scarborough Capital Management are unaffiliated entities.