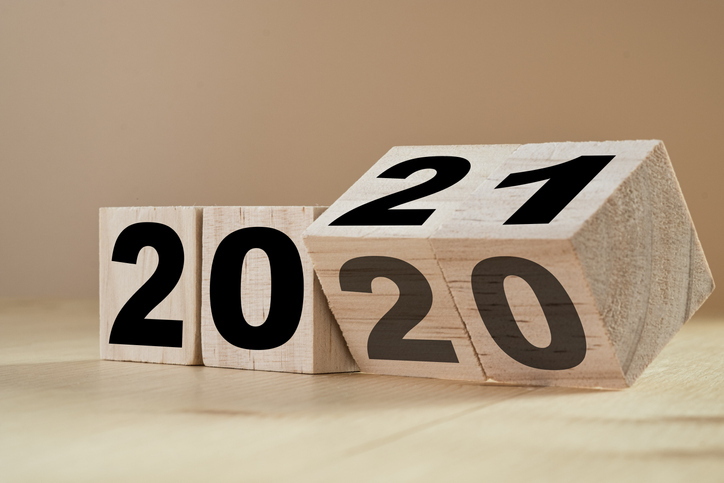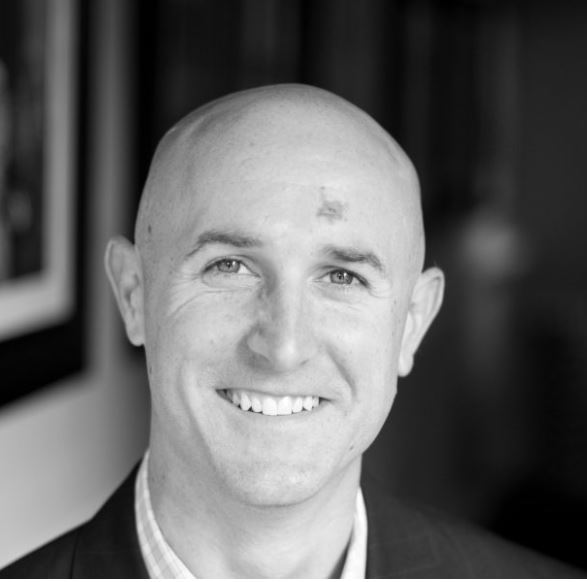 Categories:
New Year's Resolutions: What We Learned from 2020
No one could have imagined what 2020 had in store. The U.S. has faced numerous challenges, including a global pandemic, large-scale unemployment and the possible bankruptcy of many companies due to COVID-19-inspired economic pressure. The result has been major disruptions in work, education and travel for many people.
It's always prudent to learn from challenging times, though. In fact, this year's New Year's resolutions can be based on the lessons of 2020.
Here are 5 financial planning resolutions to keep in mind as we enter 2021.
1. Create an Emergency Fund
People across the country faced layoffs in 2020 or tough times in their small business. Unemployment reached levels not seen since in decades. Many small businesses shuttered, at least temporarily, due to shutdowns and restrictions related to the pandemic.
All of these things were entirely unexpected when 2020 began, which underscores how important it is to have an emergency fund to cover the unexpected events life throws at us.
At Scarborough Capital Management, we recommend saving enough money to equal three to six months' worth of your salary. Its purpose? To pay for unexpected bumps, from car repairs to emergency medical treatment, as well as to tide you over during periods of unemployment.
2. Get Serious About Retirement Planning
While it's never too early to start seriously planning for retirement, 2020 has made the necessity of such actions vividly clear. Retirement can come earlier than you expect.
In 2020, more than 50 percent of older workers were forced to retire before they planned to, according to data from the American Association of Retired Persons (AARP). When you start your retirement planning early, even if you may be calling it quits a little earlier than expected, the foundation is there to work with. When there's no plan in place, a dramatic job loss can be a very scary situation.
Discuss your situation with a financial advisor to determine how much you should consider saving each month for retirement. If you have access to a matching 401(k) through your employer, utilize it! Not taking advantage of this opportunity is one way many people leave money on the table.
It's never too soon to start planning for your future. Contact Scarborough Capital Management and get the conversation started.
3. Review Your Budget
A budget is an essential component of a comprehensive financial plan, but it's sometimes overlooked.
A budget simply means that you keep a record of your income and expenditures every month. A budget divides your expenditures into categories, such as mortgage/rent, groceries, utilities and so on.
As a result, budgets provide you with a snapshot of your expenditures that help you differentiate between needs and wants. If you need to trim spending to make sure your expenses don't exceed your income, start by cutting back your wants rather than your needs.
If you don't review your budget, you may be basing your spending and savings habits on old data. Use the new year as a reminder to review your budget and adjust where necessary.
4. Review Your Financial Plan
Financial plans also need periodic review to ensure that you are still on track financially and that your goals are still the same. Discuss any changes you experienced in 2020 with your financial advisor and update your investments and estate plan given the year's events. Did you have a baby? Go through a divorce? Change jobs? Major life changes like this can have a big effect on your future plans.
At an annual review, make sure you:
Assess Your Risk Tolerance
Stock markets are volatile. Risk tolerance refers to the level of risk an investor is willing to take in their investment and retirement portfolios to achieve desired returns. Your risk tolerance can change as you get closer to retirement, because once you're a decade or so from retirement, you will have less time to rebound from any losses.
But age is not the only determining factor. Market turmoil, like we experienced in 2020, causes many people to lose sleep at night. If you have experienced this type of anxiety, discuss your risk tolerance with your financial advisor. He or she can review your asset allocation to help you find the ideal blend of risk and reward.
Update Beneficiaries
Beneficiaries should be reviewed once a year. Why? Because life events often change our plans. It's a good idea to review your retirement plans and estate plans, as well as any other documents that indicate a beneficiary.
If you welcomed a new child or grandchild, for example, you may want to add them as beneficiaries. If you or a loved one married or divorced, it could change the beneficiaries in your will. If your beneficiaries passed away, you will need to revise your plans accordingly.
Discuss Any Life-Changing Events that May Have Changed Your Goals
Goals are an integral part of a financial plan. Everything from home purchases and travel plans to when and where to retire affect your finances, and stem from individual choices and preferences.
Years that are full of unexpected events can change your goals. Perhaps you want to travel extensively once travel becomes fully safe again. Many people in larger and denser cities have rethought their real estate choices to move to areas with more space.
Whatever your goals, sit and think them through. Do you have new goals or want to revise existing ones?
5. Start Working with a Financial Advisor
If you don't already work with a financial advisor, make a plan to do so in 2021. Comprehensive financial plans cover multiple aspects of your life, including goals, investing, retirement planning, educational savings planning and risk assessment.
Trying to run your investing on a Do-It-Yourself basis can be stressful, especially when markets turn volatile or uncertain. Financial advisors can help by providing educated, outside advice as well as helpful historical perspective.
Scarborough Capital Management has been helping busy people make smarter financial decisions for more than 30 years. With affordable 401(k) management services plus full-service financial planning and wealth management, our team of financial advisors can help you work toward your financial goals, both now and in the future. Don't put it off any longer. Use the new year as motivation to get the conversation started.