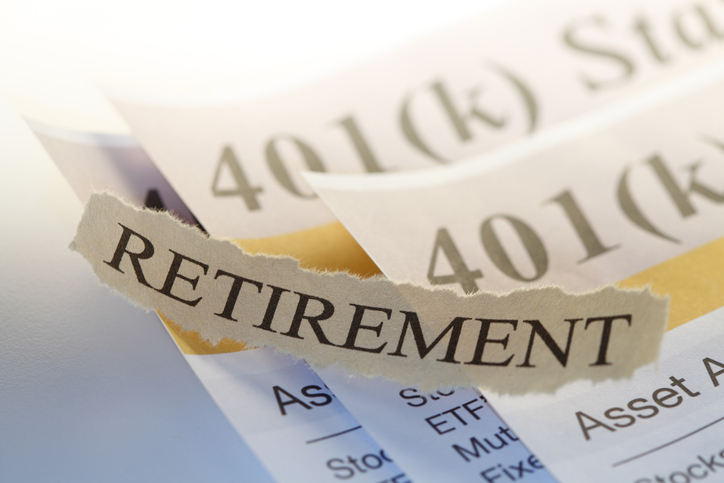 Is Borrowing from Your 401(k) a Good Idea? Financial Advisor in Annapolis Explains
COVID-19 made 2020 a difficult year, to say the least. Many people found themselves out of work, logging less hours or contemplating how to keep their businesses afloat during a nationwide shutdown. While government stimulus programs attempted to help, many people wondered how they'd survive financially and some turned to their employer-sponsored retirement plans to make ends meet.
Regardless of why, it's important to understand what making an early withdrawal from your 401(k) or other retirement plan really means. There could be penalties, taxes and other costs to consider.
As a financial advisor in Annapolis, MD, there's a lot of confusion about how retirement plans work, so the team at Scarborough Capital Management has created this refresher. If you have a question that is not addressed here or are considering borrowing from your retirement plan, let's talk. A no-obligation conversation can go a long way.
Have questions about retirement? Contact Scarborough Capital Management to see how we can help.
Quick Facts About Borrowing from Your 401(k)
First and foremost, it's important to know that just because you have a 401(k) doesn't mean you can borrow from it. It's completely up to your employer whether you have this option or not.
If your employer does allow 401(k) loans, you can borrow up to $50,000 or 50 percent of your vested account balance, whichever is less. Repayments for your loan are automatically deducted from your paycheck each pay period.
(Note: Under the CARES Act, you could withdraw up to $100,000 from your account without penalty if your health or finances were directly impacted by COVID-19, but the availability of this Coronavirus-related distribution ended on December 30, 2020.)
The Benefits
As a financial advisor in Annapolis, MD, there are three main reasons we see people borrow from their 401(k)s:
It's quick and easy. One of the biggest benefits is that you get quick access to cash when you need it most. You don't have to apply and wait for approval like you would with other types of loans.
It doesn't require a credit check. You're essentially borrowing money from yourself when you take out a 401(k) loan, so there is no credit check required.
It doesn't count toward debt. Your 401(k) loan doesn't count toward your overall debt or appear on your credit report, which could be helpful if you're trying to keep your debt-to-income ratio low.
However, there are many downsides that accountholders may not consider.
Drawbacks
When it comes to borrowing from your 401(k), here are a few things to be aware of:
You may not be able to make 401(k) contributions. Depending on how your employer's plan is set up, you may not be able to make contributions to your 401(k) or another retirement plan while you have an active loan. If it takes you five years to pay back the loan, that's five years of retirement savings and investment growth you'll miss out on.
You could miss out on an employer match.If your plan doesn't allow you to make 401(k) contributions while you have a loan and your employer offers a 401(k) match, you'll be missing out on this "free money" until you pay back your loan.
You could pay penalty fees or taxes. If you fail to repay your 401(k) loan, you could be subject to income taxes, as well as a 10 percent early withdrawal penalty if you're under age 59-½.
You'll miss out on investment returns. The most obvious drawback is that you're missing out on investment returns when you borrow money from your 401(k). For example, let's say you borrow $25,000 from your 401(k), and it takes you five years to pay it back. In five years, that $25,000 could've grown to $33,456 (assuming a 6 percent rate of return), netting you just under $8,500 in gains. In 20 years, it could've grown to $80,178.
It's dependent on your employment status. If you leave your job for some reason, you may have to pay back your 401(k) loan sooner than you think. Before the Tax Cuts and Job Act, you had 60 days to pay back your loan after leaving your job. Now, you have until your tax return is due to repay any money or transfer the loan to another that will accept the loan obligation and repayment schedule plan. If you miss this deadline, your loan is deemed a withdrawal and you have to pay subsequent taxes and fees if you're younger than age 59-½. For more on this, read our recent blog post: Your Retirement Plan and a Job Change: What You Need to Know.
When Borrowing from Your 401(k) May Not Make Sense
If you're needing to borrow money for something elective, like a vacation, a house remodel or the kids' college tuition, for example, it may be best to leave your retirement account alone and look for other means of cash.
Borrowing from your 401(k) should really be a last resort. If you're unsure how to cover an upcoming expense, let's talk! The financial advisors at Scarborough Capital Management can help you weigh your options.
Get a Second Opinion First
Once you borrow from your 401(k), you can't take it back.
Make sure a 401(k) loan is right for you by discussing your situation with a financial advisor first. The financial advisors at Scarborough Capital Management can help you sort through your options to see if there are any other alternatives to borrowing from your 401(k).
At Scarborough Capital Management, we're passionate about helping you reach your financial goals, whether that's preparing for a secure retirement, saving for your next house, or paying off debt. If you'd like help putting a plan in place, schedule a no-obligation conversation with our team, and get the discussion started.