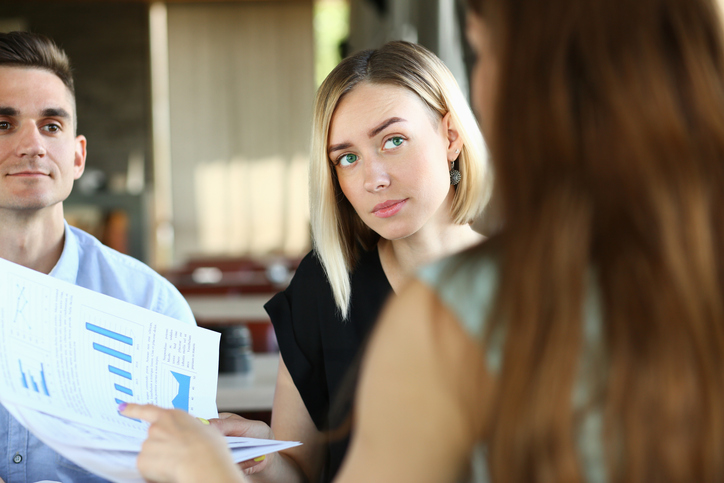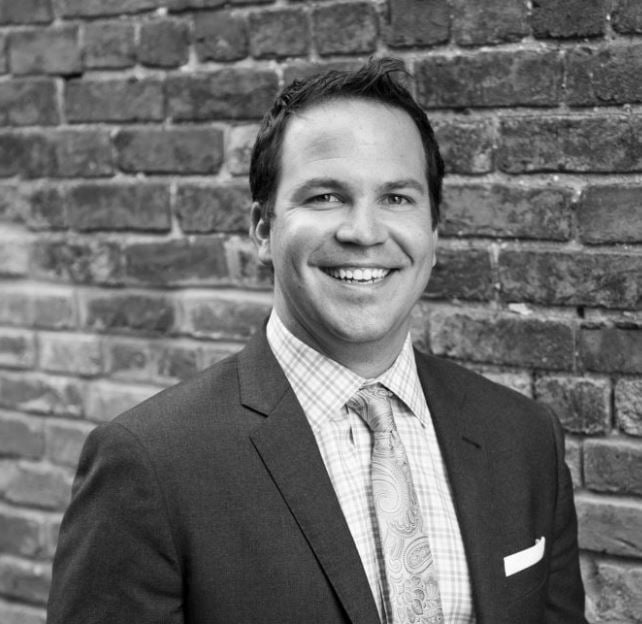 Categories:
2 Ways You Can Make Investing Easier
In our experience helping busy families plan for their future, we've learned that the reason many people put off their financial planning is because it can be overwhelming. In fact, it's been argued that the financial services industry was deliberately set up that way to confuse investors and help Wall Street profit. But it doesn't have to be.
We help alleviate the stress and burden of financial planning, and want to share the following 2 ways that can help make financial planning, retirement planning and investing easier.
1. Automate Your Wealth-Building Efforts
Most of us use automation to help us buy things – we use Amazon's one-click feature; we use auto-reorder for certain things we don't want to run out of. But what if we could use that same automation to help us save, instead of spend?
Spoiler alert: You can!
Studies show that when it's easy to save, more people do so. So, if we could all put our wealth building on auto-pilot, we'd likely be more prepared for the future. Because it would take effort and a conscious decision to suspend contributions to avoid putting aside money each month, more people would likely just keep their retirement plan contributions going and keep building wealth.
Here's how you can use this strategy in your own financial life:
If it's not already set up, you should be automatically contributing the maximum amount you can to your retirement plan. Just set it and forget it.
But don't stop there. While your retirement plan is a good start, your contributions are limited. If you haven't started an investment portfolio outside of your retirement plan, it may be time to do that. Talk with a financial advisor about the best options for you. (If you're currently living in the Annapolis area, look for a financial advisor in Annapolis, MD who can help. Working with a professional who understands the concerns and programs in your area can be a huge benefit.)
Remember, the earlier you start, the more you can take advantage of time to help you build wealth.
A lot of people think they need to contribute large amounts every month, and so they hold off on investing until they can make those big deposits. But that's usually a mistake. It's not the amount you contribute that matters most. Even a small amount, added on a regular basis, can make a huge impact on your future. Automate these contributions so it happens on its own (without requiring your time or attention) and start compounding now.
Need help getting started? Contact Scarborough Capital Management and let us create a financial plan that works for you.
2. Keep Investing During Bear Markets and Avoid the Urge to 'Panic Sell'
Investing can seem easy during bull markets – the stock market is up and it's a joy to check your account balances and pat yourself on the back for being such a savvy investor.
The problem is the stock market is cyclical. Just as winter follows fall, an up market is likely followed by a period of falling stock prices.
This is often when emotional investing, and therefore, bad investing mistakes, tend to happen.
So, what do you do in these times? Hopefully, you have the right team in place to help.
We see this happen a lot with DIY financial advisors. When things are going well, it's easy to be a financial guru. But it's when times are rough – and you know they will be at some point – that it can be a game-changer to have a financial advisor you trust who is on your side.
Bear markets, when everything seems to be falling, often bring out the worst in investors. They tend to panic and want to sell after the market has dropped substantially (when risk is actually lower). They tend to buy more only after stocks have gone up again (when the best buying opportunities have passed). They often get scared and stop making additional investments during bear markets (when prices are usually a lot lower).
All these behaviors can be quite harmful to your wealth. Despite their unpopularity, bear markets can be great opportunities for long-term investors, but instead, this is when many people stop investing, until prices rise again.
Unfortunately, as humans, we are biologically wired to be lousy investors. We naturally feel safest buying after things have gone up, then usually feel like selling only after an investment drops. However, in reality, we are buying and selling at exactly the wrong times by following our natural instincts. Our most innate, primitive instincts are great for hunting and fleeing from danger, but they're not so great for investing!
Investing is not rocket science, but it can be psychologically demanding, since we literally need to fight these powerful instincts.
That is where the advice of a financial advisor can be helpful. When you work with a financial advisor you trust, you get an experienced professional who understands these behavioral tendencies and is there to help you make better decisions. With the right advisor's help, you can have a plan to avoid taking on too much risk and buying or selling at the wrong times.
If you're still determined to do your financial planning yourself, it is vital that you commit the necessary time for self-education. Remember, it's your future quality of life that is riding on it. You want to be sure you're doing it right.
Here's how you can use this strategy in your own financial life:
Educate yourself on market cycles (or get help), so that you don't panic when the next bear market occurs. Maintain your automatic contributions so you can take advantage of lower prices – buying more shares with the same amount of money.
Really, it comes down to changing your mindset. Those who have built sustainable wealth look at money differently. They likely prioritize the future over immediate gratification. They want every dollar they have to work as hard as possible for them.
If you know this will be difficult for you, make sure you seek the right help!
If you're looking for a financial advisor in Annapolis, MD, contact Scarborough Capital Management to see how we can help.
Securities through Independent Financial Group, LLC (IFG), a registered broker-dealer. Member FINRA/SIPC. Advisory services offered through Scarborough Capital Management, a registered investment advisor. IFG and Scarborough Capital Management are unaffiliated entities.
The views expressed are not a substitute for professional guidance in financial, tax, estate planning or legal matters. Individual circumstances vary.
Investing involves risks including the potential loss of principal. No strategy or product can assure success or protects against loss. Past performance is no guarantee of future results. Periodic investment plans do not assure a profit or protect against a loss in declining markets.